Refund Policy
All our items are freshly baked after receiving the order. We do not offer any refunds unless the goods are damaged before you receive them.
All goods are baked in Noida, Sector 104.
You can reach out to earthygrains@gmail.com or call at +91 8800704263 for any further queries.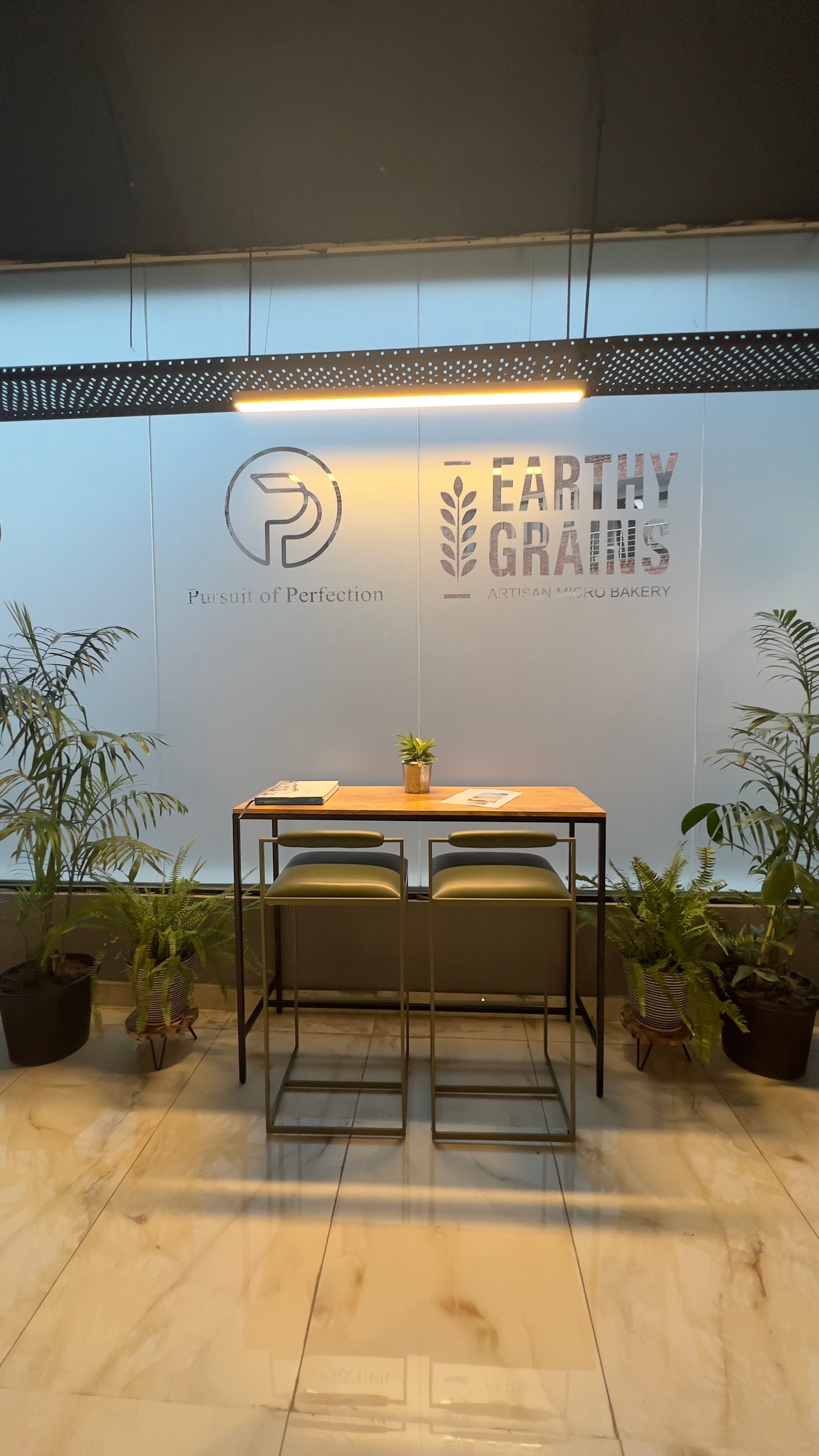 Cowork with us
Prices & Plans
1 day pass - RS 300
(Food & Drinks worth RS 300 on us)
5 days pass - RS 1200
(Food & Drinks worth RS 1200 on us)
30 days pass - RS 4500
(Food & Drinks worth RS 4500 on us)
Call to Book
Rent our space
This 1000sqft space is perfect for small private parties, performances, workshops and similar events.
It is a open plan space with moveable furniture which enables us to modify it as per your specific requirements.
The modular nature of the space makes it one of a kind in Delhi/NCR. From a dance performance to film screening we can do it all.

P.S. Don't hesitate to ask for special rates only for artists!!
Ongoing Photography Exhibition
Julley!

So happy to bring to you the first ever art show in Noida by Siddharth Sirohi.
Where: Pursuit Of Perfection / Earthy Grains Artisan Bakery
30th Sep 2022 onwards

Statutory Warning: After looking at the show on display you might be struck with acute sense of wanderlust. We will not be responsible for any last minute travel plans to Ladakh or other places of interest.

Please visit our collaborative space created specially for workshops, art shows, talks and much more. Do check out our event calendar to know what is happening next.