Testimonials
"

Wanted to thank you for the amazing Gluten Free sandwich bread. Having tried MANY MANY gluten free breads I had given up on bread because i could not digest them occasionally eating normal bread out of desperation!! Your bread is great😁Many thanks.

~ Zoe

"

Tried your Stollen, it was so delicious, such a hit!

~ Dr. Savita

"

The first sourdough bread I tried , and have been having them till now. Have tried a few others too, but nothing comes close to the taste and the quality of earthy grains. I am rest assured that the bread is whole grain and made from the best grains. Absolutely love the breads ♡ my favs - rye, sessame whole wheat and barley.

~ Nikita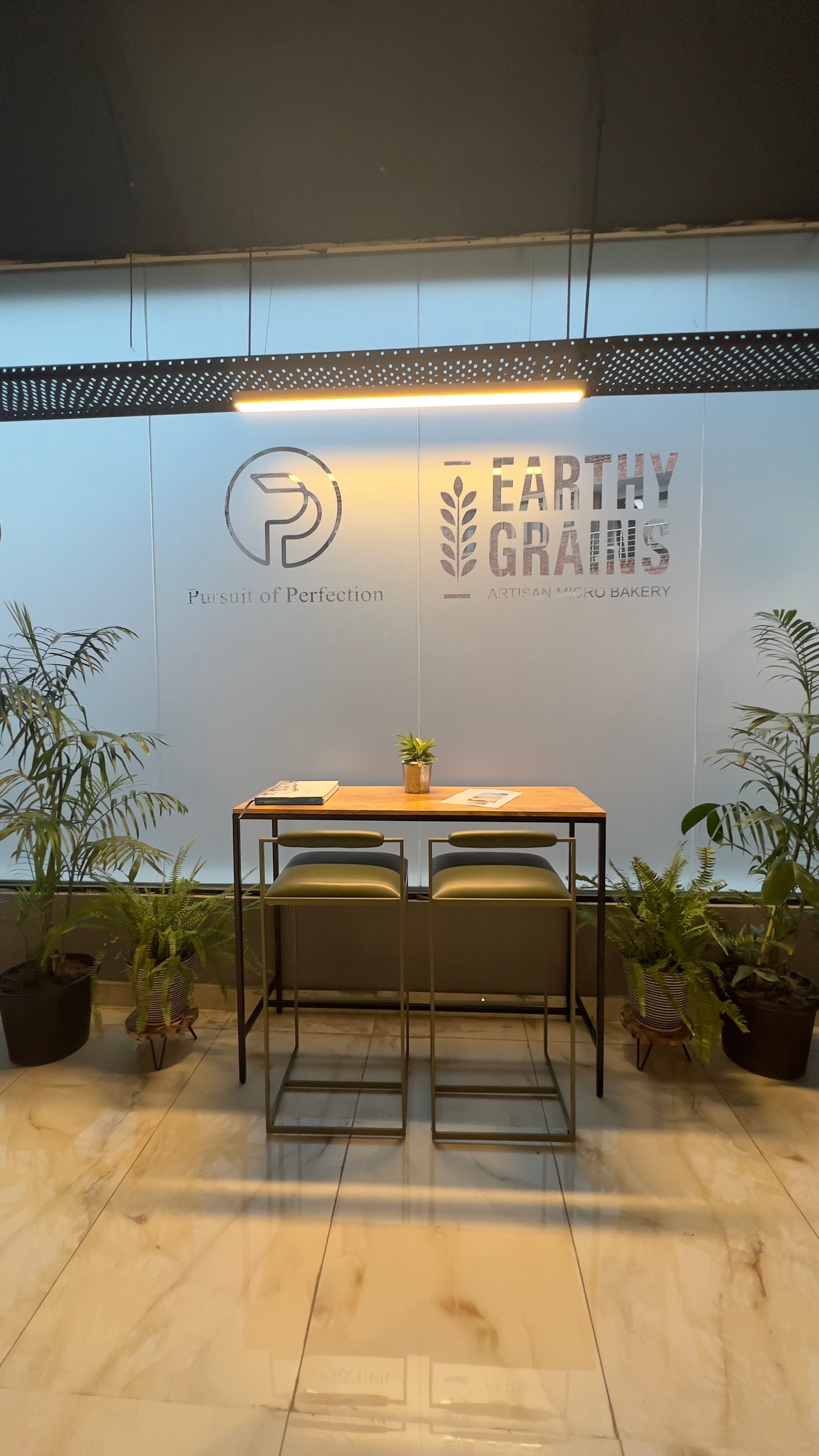 Cowork with us
Prices & Plans
1 day pass - RS 300
(Food & Drinks worth RS 300 on us)
5 days pass - RS 1200
(Food & Drinks worth RS 1200 on us)
30 days pass - RS 4500
(Food & Drinks worth RS 4500 on us)
Call to book
Photography Exhibition @ Pursuit of Perfection
Julley!

So happy to bring to you the first ever art show in Noida by Siddharth Sirohi.
Where: Pursuit Of Perfection / Earthy Grains Artisan Bakery
30th Sep 2022 onwards

Statutory Warning: After looking at the show on display you might be struck with acute sense of wanderlust. We will not be responsible for any last minute travel plans to Ladakh or other places of interest.

Please visit our collaborative space created specially for workshops, art shows, talks and much more. Do check out our event calendar to know what is happening next.